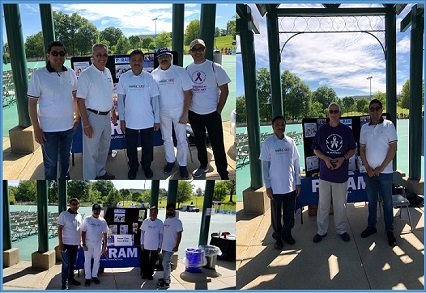 The vision of ParamCARE foundation is to build the healthy communities for the healthy America, where each and every people, irrespective of their background, heritage, and socioeconomic status should live healthier, happier, active, longer lives with the enhanced cultural and social values for wellness of societies and the Nation. Mr. Vipul Amin- the philanthropic president of ParamCARE Foundation is always ready to involve and support, whole heartedly, in any of the noble activities related to disease prevention, holistic health & wellness and education for the upliftment of the community.
To enhance the health quality and disease prevention, in communities, we not only outreach the people through our educational & awareness seminars like holistic approach for healthy life style, workshops on cancer awareness and disease prevention, cancer screenings, healthy diet and nutrition, and yoga sessions, etc., but we also sponsor and support the health awareness and wellness events conducted by other organizations for the benefits of the society.
ParamCARE Foundation have strategic partnership or association with the Health Department and Department of Human Services, Middlesex County and various other counties' Department of Health and Human Services, New Jersey.
ParamCARE Foundation sponsored and supported the cancer awareness and the fund raising event, the 11th Annual Pancreatic Cancer 5k Run for the Cure & Cancer Awareness Walk, organized by the Regional Chronic Disease Coalition, Middlesex County Office of Health Services, Department of Public Safety and Health, New Jersey, on Saturday, June 15, 2019, in Roosevelt Park, Edison, organized by the Office of Health Services, County of Middlesex, New Jersey.
ParamCare Foundation had been gracious enough to have a table to showcase the events, services related to programs. Large number of people were participated in Cancer Awareness Walk Event. The team of Param Care Foundation, had explained about the supportive role of Ayurveda, Yoga & other alternative therapies for the treatment of Cancer & Chronic Diseases
At the end of an event Mr. Ronald G Rios Free Holder Director and Mr. Lester Jones, Director-Middlesex County Health Officer, thanked Mr. Vipul Amin- President, ParamCARE Foundation for the continuously supporting for more than 10 years all the outreach activities of the Middlesex County.
Read More