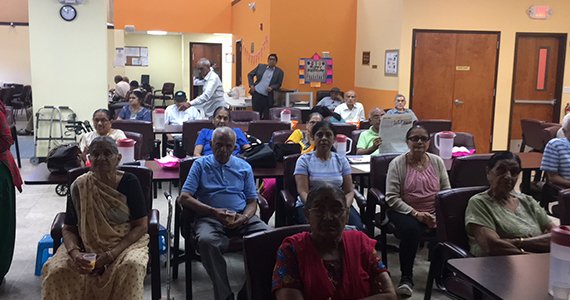 ParamCARE Foundation strongly believes that total health of every citizen is the true reflection of the community, state, and the country because the growth of any Nation depends upon the productivity which is directly related to the health quality of the citizen. The health of the people can be ensured by providing the equal opportunity to live in healthy environments, healthy lifestyles, and the best quality health care.
The team of ParamCARE Foundation believes in total Devotion, Dedication, and Diligence and promote strategies and activities to raise awareness on health maintenance and disease prevention, in a culturally sensitive manner. Healthy behavior among the population, through social learning, and thereby get closer to build a healthier community and country.
To enhance wellness, healthy lifestyle, disease prevention, chronic disease self-management, fall prevention in older adults and adult with the disability, we organized follow-up seminar for 'Prevention, Promotion, and Protection of Public Health' at 200 Middlesex Essex Tpk., Iselin, NJ on Dt. 06/23/2018
The number of people participated in an event and enrolled for follow-up workshop session series for Fall Preventive Exercise Program and Chronic Disease Self-Management Program.
Read More