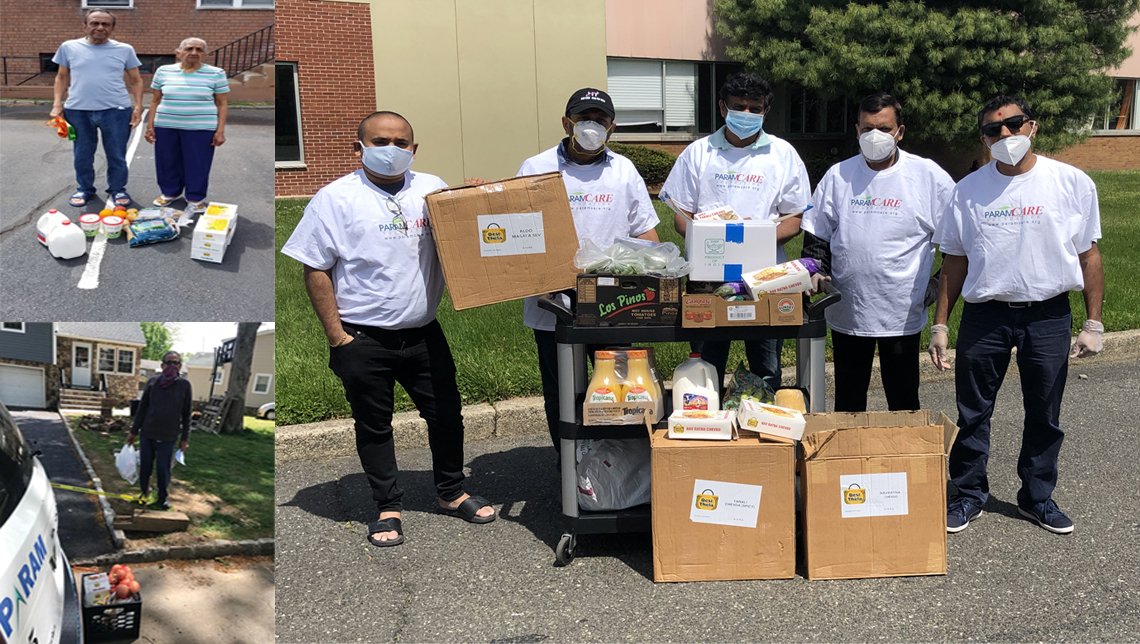 Since the establishment, the mission of the ParamCARE Foundation is to work for communities for the wellbeing of the people, physically, mentally, and socially.
Philanthropic President Mr. Vipul Amin always cares for the health of underserved people of the society, particularly the needy seniors. He stresses says that a healthier, happier, active, and longer life of the people can be ensured by providing healthy environments, healthy lifestyles, and holistic health care, along with quality care. He believes that strong social support is one of the keys to happiness and good physical, mental, social & spiritual health of people. Keeping in mind the problems of people, during this time of COVID-19 lockdown crisis, related to their food and social relationships among the people, ParamCARE Foundation had distributed food packets on date 05/15/2020, to the needy people.
With the help diligent team of Param Adult Day Care, PCF had distributed more than 80 food packets to the needy people of the society. People thanked Param Care Foundation for providing, food packets at the time of crisis.
Read More