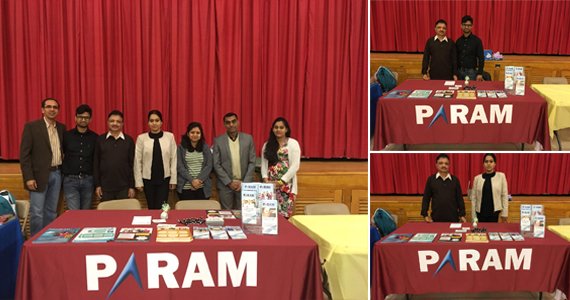 The mission of the ParamCARE foundation is to work for the 'Healthy America' in which all the people, irrespective of their background, heritage, socioeconomic status, the current state of disease or wellbeing should live healthier, happier, active, longer lives with enhanced cultural and social values for the wellness of societies.
To enhance the health quality and disease prevention in communities, we outreach and support the people, through our awareness seminars and workshops for the health, healthy lifestyle, and holistic approach for the disease prevention and fall prevention in seniors.
On invitation by the Office of Health Management, Morris County of New Jersey, ParamCARE Foundation had participated in 'Morris County Wellness Day' event exhibition at Morris Plains Community Center on October 13, 2018.
ParamCARE Foundation participated as an exhibitor and acknowledge the people, about the various activities, contribution, and services available, through the PARAM, for the health awareness, holistic lifestyle and physical, mental and social problems of the seniors and Adult Day Care Service, etc. A large number of people visited the booth and learned about the various programs.
Kathy Basile, RN, MS, MSN, ONC, Public Health Nurse, Morris County Office of Health Management, Morristown, NJ 07963-0900, thanked the ParamCARE Foundation for regularly participating in an event and make it successful with the valuable contribution for the society.
Read More