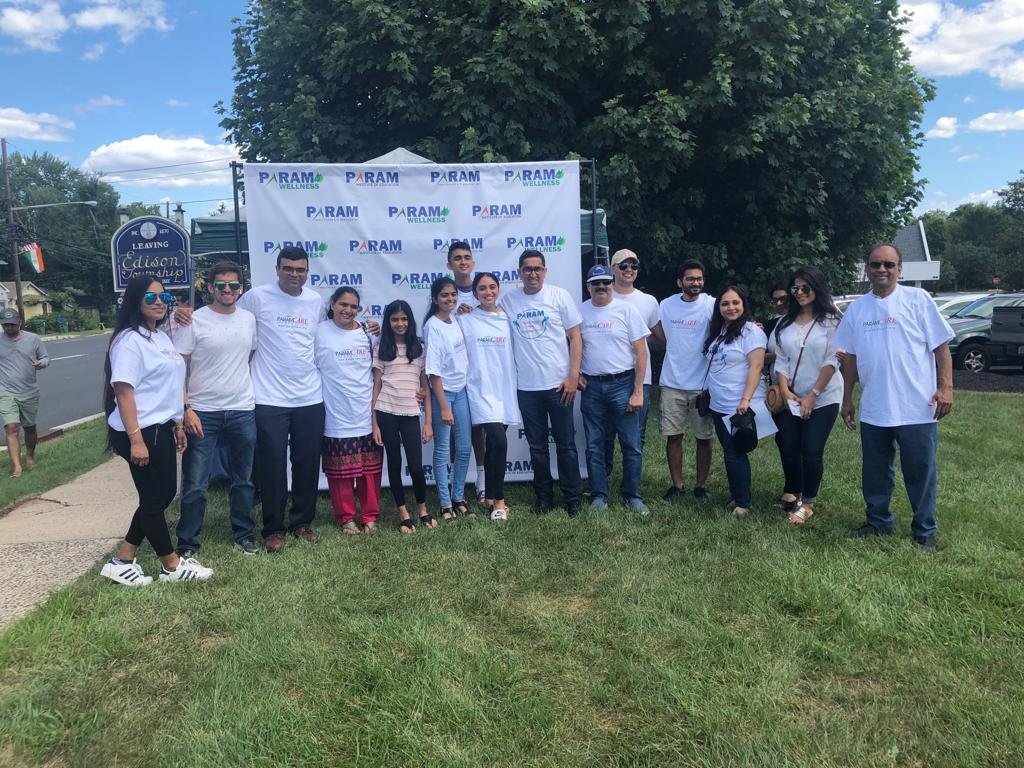 ParamCARE Foundation is New Jersey-based, IRS 501 (c) (3) certified, non-profit organization. Since establishment in 2011, it has been actively promoting strategies and activities, for healthy living and well-being of people socially, physically and mentally.
The organization has been actively engaged, through its various community beneficial outreach activities which mainly focus on improving education, health & wellness, healthy living, and community togetherness for the upliftment of the society. We outreach and organizes or help.in the forms of community fairs, health screenings, educational and nutritional seminars and yoga sessions for the local community, etc.
ParamCARE Foundation participated in India Independence Day Parade, on August 11, 2019. A various dedicated team of PCF has explained about the various activities done by the ParamCARE Foundation and community beneficial services available through it, and distributed water bottles and other materials to the participants of the Parade.
Read More