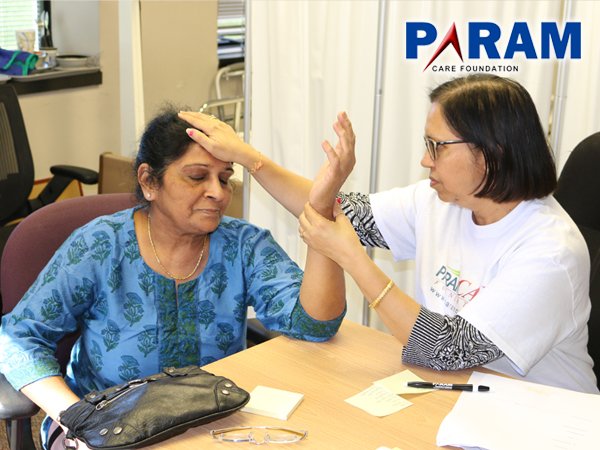 The vision of ParamCARE foundation is to work for healthy America in which all the citizens, irrespective of their background, heritage, socioeconomic status, current state of disease or wellbeing should live healthier, happier, active, longer lives with enhanced cultural and social values for wellness of societies and then by our country.
To enhance the health quality and literacy in communities, we outreach the people through educational & awareness seminars for disease prevention and healthy life style, screening workshops for cancer awareness.
Param CARE Foundation have built strong partnerships with organizations like American Cancer Society, Rutgers Cancer Institute of New Jersey, Robert Wood Johnson University Hospital, Jewish Renaissance, South Brunswick senior center, and Edison day care center, New Jersey Department of Health- Middlesex County, Woodbridge and Edison Department of Health.
Param CARE Foundation organized holistic healthcare & beauty counseling seminar on Saturday, September 9, 2017 from 12pm to 5 pm at 200 Middlesex Essex Tpk. Iselin, NJ The main attraction of the event was free Nadi Parikshan and Dosha Assessment and Herbal Henna design.
Param CARE Foundation offered free henna tattoo design services herbal massage, rejuvenation hair therapy. Dietary Supplements were exhibited by the team of Wellness Counsellors & explained about the Holistic approach for healthy life style wellness and disease prevention .The large number of people including the young & seniors participated in the event and thanked Param Care Foundation for providing valuable information.
Read More

ParamCARE Foundation is working tirelessly for the upliftment of communities for wellbeing of the people, physically, mentally and socially. The organization has been actively promoting various community outreach activities which mainly focus on improving health and disease prevention. ParamCARE Foundation regularly organizes health screenings camps, educational seminars on holistic approach for healthy life and yoga sessions for seniors and local community people.
ParamCare Foundation participated in an event organized on Dt. 9/6/2017 at Sayreville Senior Centre NJ. Wellness team of PCF exhibited and explained about holistic approach for health and role of herbal dietary supplements in wellness and disease prevention, supportive role of Ayurveda, Yoga & other alternative therapies to the seniors.
The large number of seniors and community leaders participated and thanked the PCF for providing the healthful information in the event.
Read More