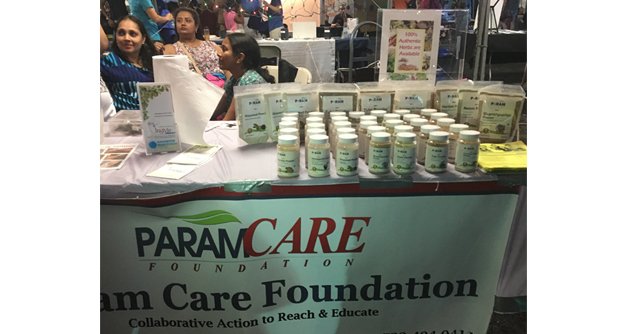 Param CARE Foundation is working for communities by working with communities for wellbeing of the people, physically, mentally and socially. To enhance the health quality and literacy through our outreach and educational events and also to fulfill our mission of collaborative action to reach and educate, the organization has been actively organize or promote various community outreach activities which mainly focus on improving healthy living in form of community fairs, health screenings, educational and nutritional seminars and yoga sessions for the local community. We promote strategies and activities to raise awareness on healthy behavior among population, through social learning, and thereby get closer to build a healthier community and country.
Param CARE Foundation participated in 2017 Hillsborough Rotary Fair, at Hillsborough Promenade Shopping Center, on August 20, 2017, organized by the Rotary Club of Hillsborough Foundation, Inc., Herbal Healthcare and dietary Supplements were exhibited by the team of our Wellness Counsellor. They also explained about the role of Holistic approach in the lifestyle, wellness and disease prevention.
Number of people visited Param Care Foundation Booth and learned about the wellness and Holistic Approach.
It was a fun packed events with foods & fun, games, and music. The large number of people including the young & seniors participated and enjoyed the event.
Read More