Prostate Cancer Awareness Event – In observance of Prostate cancer awareness month, our organization took part in the prostate cancer awareness event conducted by Middlesex county office of public health in association with Middlesex cancer coalition and Puerto Rican association for human development.
It was a family friendly health fair to honor the men of the family and also raise awareness on prostate cancer. ParamCARE foundation provided nutritional counseling and live demonstration of yoga was done where the audience joined in and learnt about a physical activity that could be useful as well as enjoyable.
Read More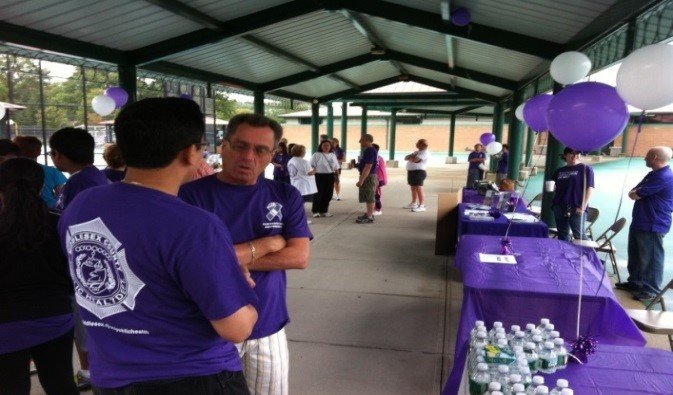 Annual Pancreatic Cancer Event: We partnered with Middlesex County Office of Public Health and Cancer Institute of New Jersey in conducting the third annual pancreatic cancer awareness "Walk with us to find  Cure" event on 24th September 2011 at the Roosevelt Park in Edison, New Jersey. The event is conducted every year to increase awareness and raise funds for pancreatic research to be conducted in the Cancer Institute of New Jersey. ParamCARE foundation also donated free T – shirts and provided healthy refreshments at the event. Large number of people turned out for the event and $2250 raised was donated towards pancreatic research at CINJ.
Read More